Consulting Hypnotist in St. Petersburg, Florida

Tamara Shadday C.Ht.


†

Consulting Hypnotist - Caring, Compassionate, Effective - Life Changing. Change your life by changing your thoughts in your subconscious mind. Effective change NOW.

Certified in Stop Smoking Cessation through the American Hypnosis Association
American Hypnosis Association Certified Hypnosis Weight Loss Specialist


MEMBER: UP Hypnosis Institute (Professional Associate)

International Association of Counselors & Therapists (Certified Member)

National Guild of Hypnotists (Certified Member)

†


†

Degrees

Certified Hypnotist, Certified Hypnotherapist

†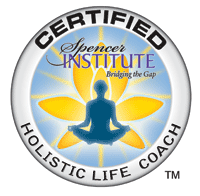 †


Certified Member of the National Guild of Hypnotists
Certified Member of† the International Association of Counselors and Therapists
Certified Hypnotherapist
Certified Hypnotherapist of UP Hypnosis Institute
Professional Associate of UPHI
New Expanded Location
†Our new expanded location on 4th Street North is a beautiful Oasis of Tranquility. †The location is easily accessible from St. Pete., Tampa, Clearwater and surrounding areas. †

We are available to our clients evenings and weekends, 7 days a week making scheduling convenient for everyone. †On your first visit you will meet YOUR Certified Hypnotist, and Holistic Life Coach Tamara for your FREE consultation. †

This is where she explains the wonderful experience of hypnosis and asks you the necessary questions so she is able to personalize your sessions just for YOU. †

You will have a chance to ask all your questions too! †Our state of the art hypnosis office has several comfortable recliners, beautiful, soft lighting and calming music that helps to transport you into a deep level of hypnosis. Come see for yourself what a relaxing, enjoyable, life changing experience hypnosis really is at St. Petersburg Hypnosis Center.

6543 4th St. N.

St. Petersburg, FL 33702

(By Appointment ONLY)



Please call 727-452-5630 or 1-888-528-8734 to schedule an appointment.