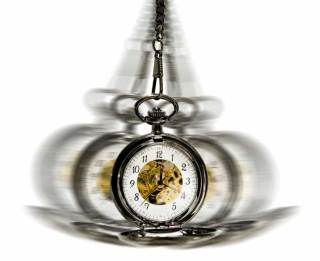 Find out how hypnosis can help you with what it is you want to change in your life. Hypnosis and changing your thoughts can change your life in so many positive ways. You can stop smoking, release weight, improve relationships, de-stress, learn to relax and sleep better and make all kinds of improvements in your life.
We invite you to call us or book conveniently online. Discuss what it is you want to change in your life with our hypnotherapist. Let us make a session plan and program specifically tailored to what it is you want to accomplish. Release old habits, change negative thoughts and behaviors in to positive ones.
In order to personalize your hypnosis program, we invite you to have a FREE consultation so we can answer some questions and discuss hypnosis with you and answer what hypnosis is, what it feels like and what hypnosis isn't with St. Petersburg Hypnosis Center.
Q: How long is a consultation with us?
A: Your FREE HYPNOSIS CONSULTATION will last approximately 30 minutes or more.
At your Free Hypnosis Consultation we will answer all of your questions. There is no pressure or obligation at all. We will explain how hypnosis is right for you and let you know if you need to get a medical referral. The screening lasts about 30 minutes, and is both fun and educational.
Our hypnosis programs are customized to you the individual. There are so many differences between the people we see, and the help they need, that we like to make a personal assessment. When we know more about you we can tailor a program that is right for you, and assess what the fees will be in your case. Our fees are reasonable and affordable.
Please schedule your free hypnosis appointment online or call us to make an appointment. If our lines are busy or you receive an answering machine please be sure to leave your name and phone number clearly, as well as a good time to call you back. We do return all calls promptly. And you can schedule your FREE Consultation online very easily.