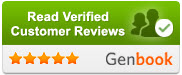 Hypno-Band is a new weight loss system to help people manage weight through hypnosis and positive suggestions.
The Hypno-Band achieves results similar to Gastric Band surgery. People who do not want surgery, or cannot have the surgery done can use the Hypno-Band procedure which does not require any surgery. It does require a trained Hypno-Band practitioner.
Hypno-Band uses powerful hypnotic suggestions and positive behavioral changes to help you release unwanted weight.
Tamara Shadday is an American Hypnosis Association Certified Hypnosis Weight Loss Specialist and Hypno-Band Practitioner in the St. Petersburg area of Florida who can provide this state of the art service using Hypnosis.