Why do you want to release weight?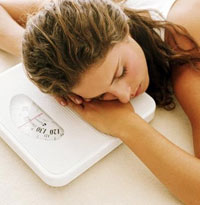 Why have you been unable to release weight in the past or maintain your weight that you have lost in the past? Why do you believe you have failed? Think back and replay in your mind what went wrong in the past. What triggered you, what were the stumbling blocks that took you off course such as people, places, things and your attitude?
What are the top things causing stress in your life at this time? —-
relationships, family, work
What are the emotional reasons your overeating?
What are you really hungry for? What do you believe would bring you joy?
What are your negative beliefs about losing and maintaining weight? I want
to lose weight but __________. I'd exercise regularly but __________.
Do you have any fears about losing weight? Are you afraid you will fail again? Maybe you may feel more vulnerable and are afraid of getting more attention.
What are some things from the past that have caused you major stress in your
life?
What are some enjoyable things you can do instead of turning to food when you are bored, stressed or feeling emotionally upset?
Make a list of all the reasons and benefits for you losing weight.
Make a list of all the positive feelings and emotions you would have when you reach your goal weight.
What are the emotional reasons you want to lose weight? … take back control of your life, feel good about yourself.